Gorilla Trekking in Rwanda & Uganda
Discover the natural wonders of Rwanda & Uganda with our Gorilla Trekking packages. Our team of knowledgeable guides is committed to providing you with a trekking experience that is both educational and exciting. From the Bwindi Impenetrable Forest to the Volcanoes National Park, we offer a range of trekking packages that cater to your unique preferences and interests. Experience the beauty of the mountain gorillas in their natural habitat with our Gorilla Trekking in Rwanda & Uganda.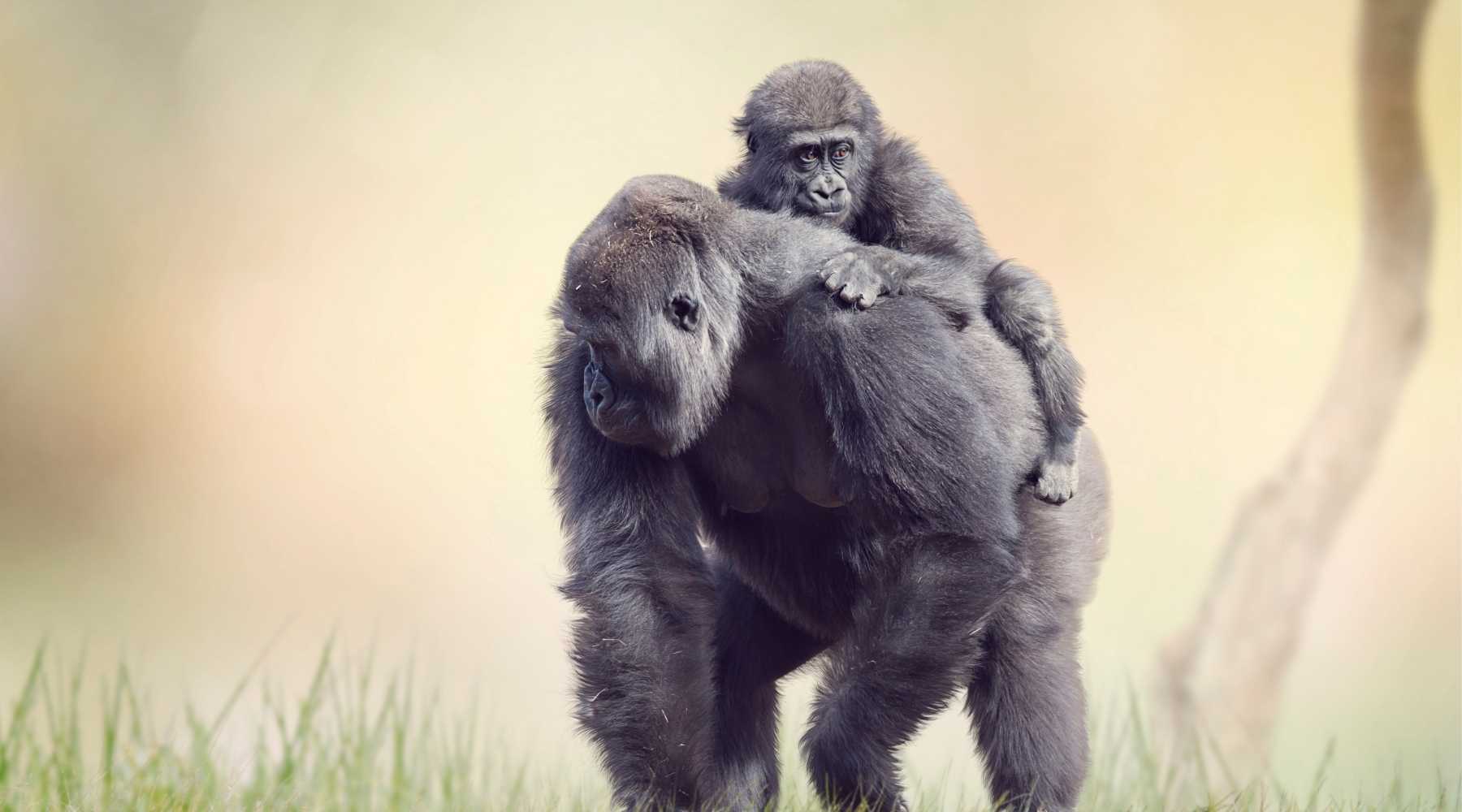 Gorilla trekking in Rwanda and Uganda is a popular safari activity that offers a unique and thrilling wildlife experience. The trekking involves hiking through the dense forests of the Virunga Mountains in search of a gorilla family. The Virunga Mountains are home to the endangered mountain gorillas, which can only be found in this region.
Gorilla trekking is a challenging but rewarding activity that requires visitors to be physically fit and able to hike in uneven terrain for several hours. Once a gorilla family is located, visitors are allowed to spend one hour observing and interacting with the gorillas while following strict guidelines to ensure the safety and well-being of the gorillas.
The experience is truly awe-inspiring as visitors get to see the gorillas up close and observe their behavior. The gorillas are peaceful and gentle creatures, and visitors often describe the experience as a spiritual one.
Gorilla trekking is a highly regulated activity to protect the gorillas from human-borne diseases and other threats. Permits are required to participate in gorilla trekking and are limited to a certain number of visitors per day to minimize the impact on the gorilla habitat.
Rwanda & Uganda are home to some of the last remaining mountain gorillas in the world, and trekking to see them is an experience like no other. With a team of expert guides, you'll embark on a trek through the lush forests in search of these incredible creatures. As you trek through the forests, you'll see a variety of other wildlife and experience the natural beauty of the region.
In Rwanda, gorilla trekking is conducted in Volcanoes National Park, which is part of the larger Virunga Conservation Area. In Uganda, gorilla trekking is conducted in Bwindi Impenetrable National Park or Mgahinga Gorilla National Park, both located in southwestern Uganda.
Gorilla trekking in Rwanda and Uganda is a truly unique and unforgettable safari activity that provides visitors with a rare opportunity to connect with nature and observe the behavior of one of the world's most endangered species, the mountain gorilla. The experience involves trekking through the dense forests of these two beautiful countries, which is an adventure in itself. As visitors make their way through the forests, they get to witness a wide range of flora and fauna, including various bird species, primates, and other wildlife.
In addition to providing visitors with an unforgettable experience, gorilla trekking in Rwanda and Uganda also raises awareness about the importance of conservation efforts to protect these amazing creatures. The mountain gorillas are critically endangered, and their population has been declining due to habitat loss, poaching, and other threats. Through gorilla trekking, visitors are able to appreciate the importance of conservation efforts and the need to protect these amazing creatures for future generations.
The best time to go on gorilla trekking in Rwanda and Uganda is during the dry seasons, which are from June to September and from December to February. During these months, the trails are drier and easier to navigate, and the gorillas are also more likely to be found in the lower slopes of the mountains. However, it's important to note that gorilla trekking can be done all year round, and the rainy season from March to May and October to November also has its advantages, such as fewer tourists and cheaper permits.
Embark on a journey of a lifetime
Experience the ultimate wildlife adventure with Gorilla Trekking in Rwanda & Uganda.