Experience luxury in the skies with our top-notch in-flight catering services. Our team of expert chefs is dedicated to providing you with a gourmet dining experience that will make your flight unforgettable. We use only the freshest ingredients and the latest cooking techniques to create delicious meals that cater to your dietary needs and preferences. From breakfast to dinner, our in-flight catering services are designed to provide you with a comfortable and enjoyable flight.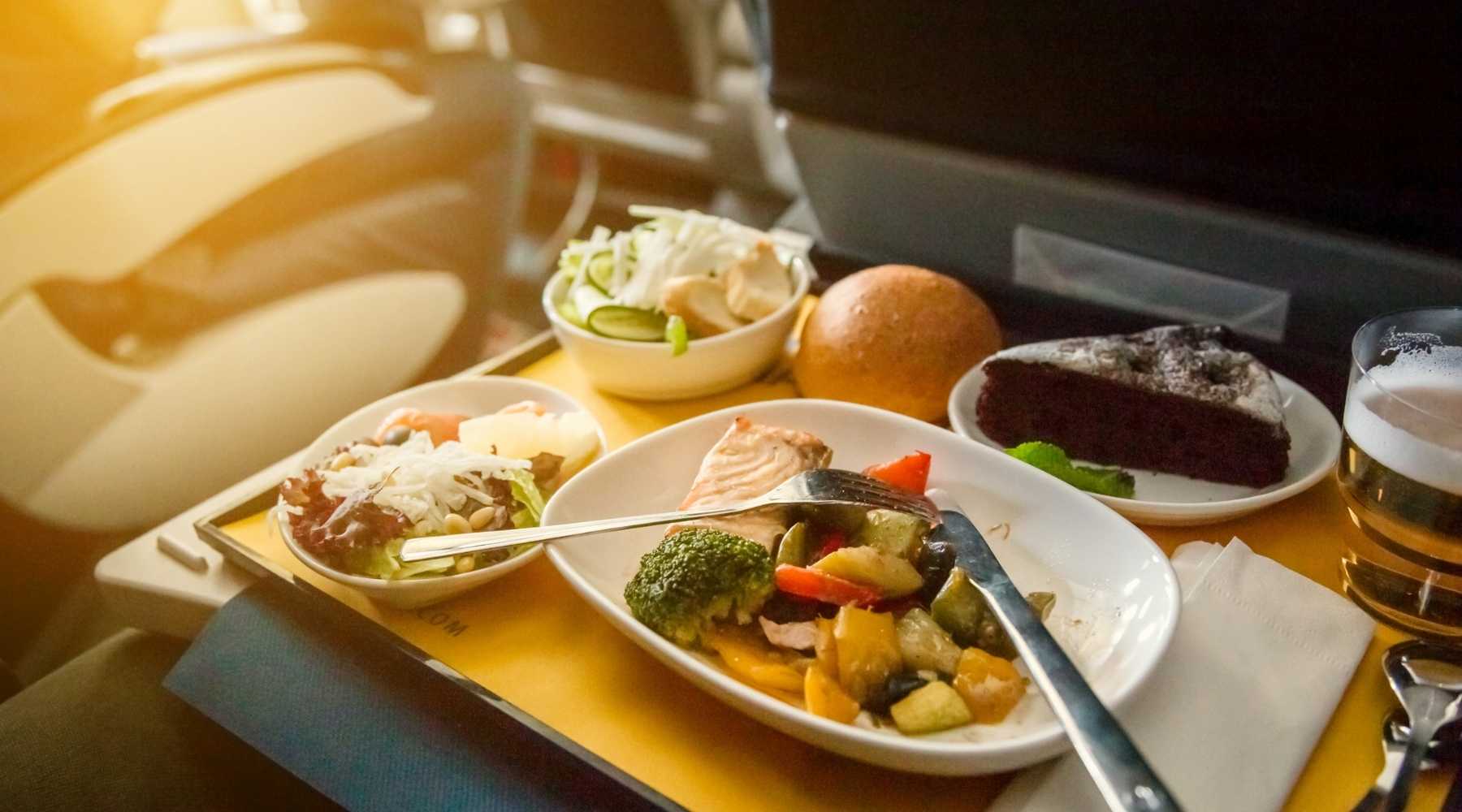 In-flight catering services are an essential component of the aviation industry, ensuring that passengers have access to high-quality meals and beverages during their flights. In-flight catering services may be provided by airlines themselves, or by third-party catering companies such as AAES.
We work closely with airlines to design menus that meet the dietary requirements and preferences of passengers, while also meeting the logistical requirements of in-flight meal service.
Meal preparation and packaging
We work with top chefs in the preparation and packaging of meals for in-flight service. We also use specialized packaging and heating equipment to ensure that meals are fresh and of high quality when served to passengers.
Some passengers may have specific dietary requirements or preferences, such as vegetarian or kosher meals. We cater to these special meal requests, ensuring that all passengers have access to meals that meet their needs.
We also provide a range of beverage services, including alcoholic and non-alcoholic beverages, as well as hot beverages such as coffee and tea.
We work closely with airlines to ensure that meals and beverages are delivered to the aircraft on time, and that they are loaded onto the aircraft in a safe and efficient manner.
Elevate your travel experience with our premium in-flight catering services. Our team of culinary experts is dedicated to providing you with a personalized dining experience that will exceed your expectations. From signature dishes to customized menus, we offer a range of options to cater to your unique tastes and preferences. Choose us for your next flight and enjoy a gourmet dining experience at 30,000 feet.
Ultimate in-flight dining experience
Our team of culinary professionals is committed to providing you with a seamless and enjoyable dining experience.